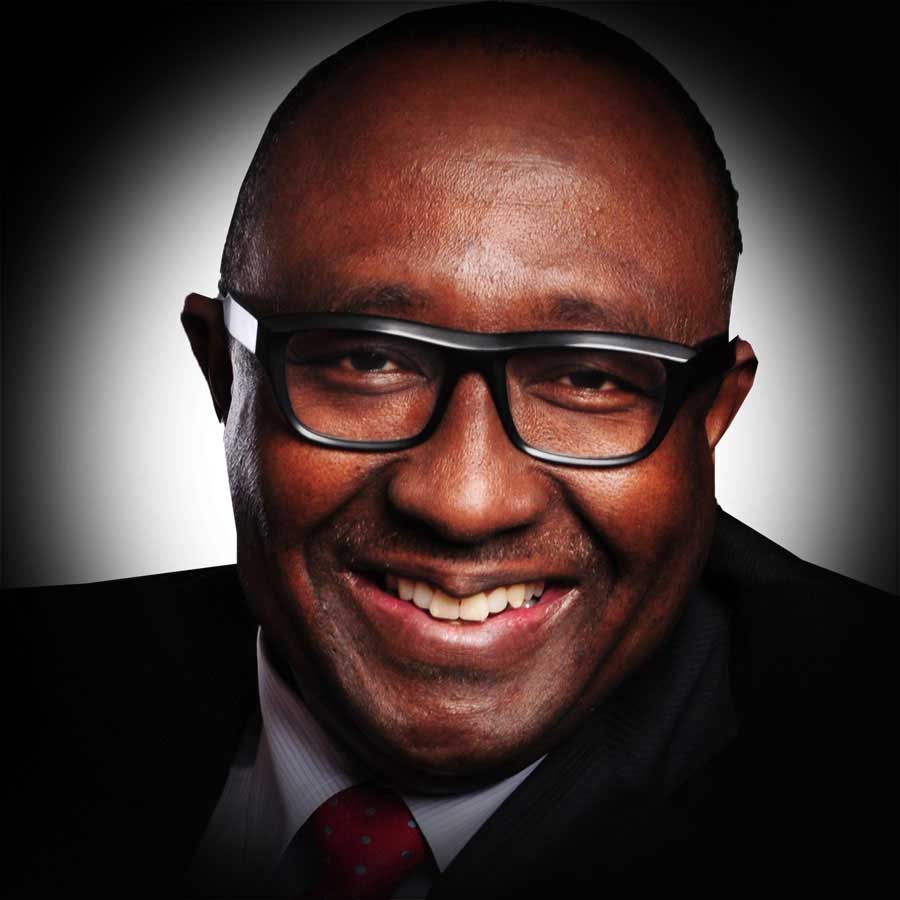 CHIEF BAYO OJO, CON, SAN, C.Arb, FICMC, FNIALS , 
 CHAIRMAN
PROFILE OF CHIEF BAYO OJO, CON, SAN, C.Arb, FICMC, FNIALS , 
 CHAIRMAN
Chief Bayo Ojo, a Senior Advocate of Nigeria was called to the Nigerian Bar in 1978 after graduating from the University of Lagos, Nigeria in 1977. He obtained LL.M from the London School of Economics, University of London in 1982 and later got admitted as a Solicitor of the Supreme Court of England and Wales.
Since then he has been in active Commercial law, International Law, Litigation, Mediation, Arbitration and Alternative Dispute Resolution practice. He has acted as sole Arbitrator, member of arbitration panels, and as Counsel in numerous domestic and international arbitrations both at the International Chamber of Commerce Paris, International Centre for Settlement of Investment Disputes Washington DC, the London Court of International Arbitration and the American Arbitration Association over the last thirty five years involving complex oil and gas, investments, infrastructure, power, mining and commercial ventures. He has also acted as expert witness in international arbitrations including ICSID. He has mediated on several disputes as well.
He is a former Attorney General and Minister of Justice of the Federal Republic of Nigeria, past President of the Nigerian Bar Association (NBA), past Chairman of the Chartered Institute of Arbitrators, Nigeria Branch.  Ojo was until recently a member of the United Nations International Law Commission (ILC) Geneva Switzerland, Council member of the Section on Energy and Natural Resources Law of the International Bar Association, a member of the ICSID Panel of Arbitrators, Washington, DC, a member of the Panel of the Permanent Court of Arbitration, Hague, Netherlands, Alternate Chairman of UNESCO Appeals Board in Paris, a member of the Board of Trustees of the Chartered Institute of Arbitrators London, President of the African Users' Council of the London Court of International Arbitration (LCIA). He is currently the President of the African Arbitration Association, member of the Committee of Experts on International Trade of the Supreme People's Court of China and the West African representative of the Foundation for International Commercial Arbitration (SICA/FICA). He is a Chartered Arbitrator, a Fellow of the Institute of Chartered Mediators and Conciliators (ICMC), Fellow of the Nigerian Institute of Advanced Legal Studies (FNIALS), Patron of the Nigerian Society of International Law and International Law Association Nigerian Branch.
 He is the Editor-in-Chief of the Nigerian Journal of Arbitration and Mediation (NJAM) and African Journal of Arbitration and Mediation (AJAM). He is the co-author of The Handbook of Arbitration and ADR Practice in Nigeria.
He is a recipient of the National Honour of Commander of the Order of the Niger (CON).
READ MORE